COVID 19 Updates / Information
Downloads
---
How we keep our nursery safe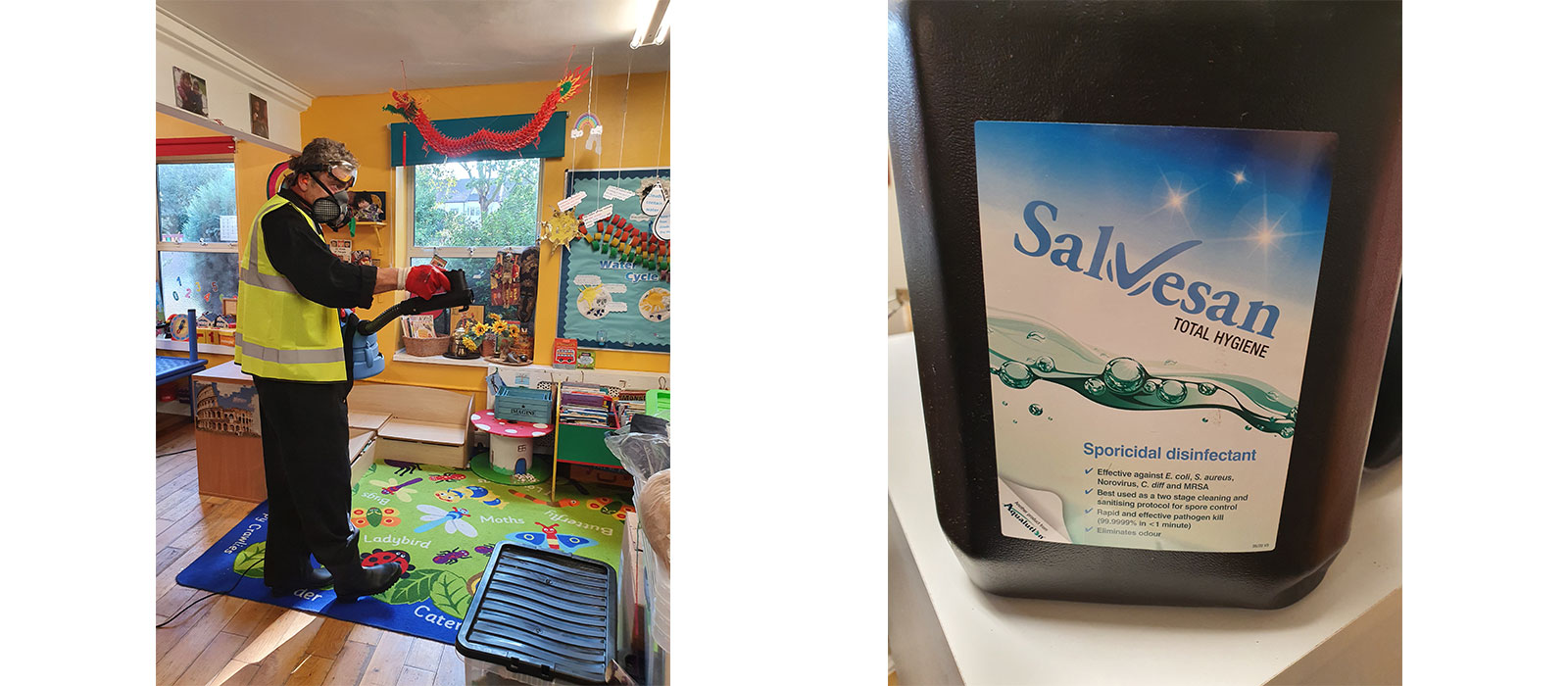 How effective is fogging in fighting Coronavirus?
Infections in care homes and other social care settings can adversely affect the most vulnerable in society, including those who care for and support them. With a prevalent virus which scientists are still learning about and no vaccine yet available to combat the spread, what control measures can managers put in place to mitigate the spread from COVID-19?
Decontamination
As part of the programme to stop the spread of COVID-19, frequent high-level cleaning must include basics such as regular handwashing with soap and water to cleaning high traffic areas and contact surfaces.
The simplest way to keep areas clean is washing walls, mopping floors, cleaning desks and workstations, door handles etc. with anti-bacterial spray. However, sometimes this is not sufficient and a thorough deep clean is needed, particularly in areas which have been quarantined.
Fogging
For deep cleaning within kitchens and extended to offices, care settings and industry, there is a method called fogging. This has been used in hospitals for dealing with MRSA.
Fogging is the work of a specialist contractor using specialised products and cleaning methods. Fogging uses an antiviral disinfectant solution (to BS EN 14476 standard) which cleans and sanitises large areas of a building quickly and effectively. It can kill off the virus and other biological agents in the air and on surfaces. The task involves spraying a fine mist from a spray gun which is then left to evaporate, usually for 6 hours. The task requires the contactor to wear a chemical suit, gloves and an air fed ventilator and sealed mask etc. Once treated, the area must be sealed off completely for some time afterwards.
The product used is safe on equipment such as printers, computers etc. as the mist is exceptionally fine but effective in penetrating all areas to kill off the virus.