Reviews - Planet Tiny Nursery, North London
Choosing the right nursery during the pandemic
The nursery would like to help all new parents make the right decision with choosing the right childcare setting for their child.
As we are unable to conduct tours at the moment, we asked our current parents write a short review on how their experience has been at Planet Tiny.
We hope these are helpful and will help you make the right choice.
If you would like to talk to any of these parents following on from their review please let us now and we can arrange this for you.
To read more reviews please visit daynurseries by clicking the logo below.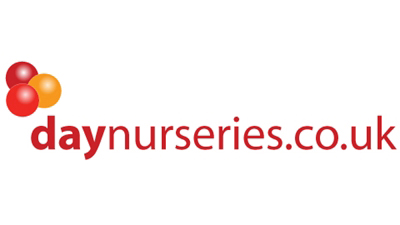 ---
Review written January 2021
We found the staff always to be committed to the children and caring for them. Parent and teacher communication is excellent through the Famly app. We've also felt the team takes a personal interest in our son and really care about him. Special mention for S**** who is our sons key person and who is utterly brilliant at her job.
---
Review written Jan 2021
I cannot recommend Planet Tiny highly enough. I say that as a parent whose child has attended all 3 units. I briefly moved my child to another nursery but moved them straight back to Planet Tiny as soon as i could - I believe the standard of care is unparalleled. The environment is warm and nurturing, activities are well though out, varied and engaging. The children build strong bonds with both their peers and staff. The key worker system functions extremely well and communication with parents is brilliant.
---
Review written Jan 2021
We are so thankful for all the hard work and effort that the Planet Tiny staff put in to create such a warm, welcoming, fun and stimulating environment for the kids, every single day; come rain or shine, under even the most difficult of circumstances. Each day is filled with imaginative, creative and fun activities, and the staff are always loving and caring towards the kids.
---
Review written Jan 2021
Absolutely fantastic! Amazing members of staff, always happy and smiling and giving regular informative feedback about the children. It's so much fun, the children don't want to come home! And the parties are endless! Always having birthday celebrations (even during this pandemic) and fun activities and events to celebrate the many different festivals from around the world. Activities in general are well thought out and plentiful, it's incredible how much they do in a week with the children. Without a doubt, I would recommend Planet Tiny to new parents, it really is a fantastic place for children to learn, develop, have fun and be loved.
---
Review written Jan 2021
We've been extremely happy with Planet Tiny since our 3 year old started last August. He was matched perfectly with his key worker and was quick to settle. We never cease to be amazed by the creativity with which the staff do their jobs - such a fantastic variety of daily games and educative activities, as well as outdoor fun and trips... we often wish we went there too!
---
Review written Jan 2021
When I walked into the pre-school room at PT I burst into tears of joy for my son. I could feel the love and warmth of the staff through the investment into the environment and the happy faces of the kids already there. I saw the playground and the diversity and volume of equipment and knew he would be so stimulated and challenged and I felt that I was making the best choice I could for him to attend PT. He's so happy and engaged and has thrived under the tender and encouraging care he receives from all the staff and his key worker. My favourite part of the day is receiving the updates of all the adventures he's been on and the creative and wonderful activities the staff put together for the children. It's blows my mind just how amazing PT is - science week for my daughter in toddlers was just out of this world in terms of variety and activity. PT kids are super lucky to have this experience x
---
Review written Jan 2021
Both of our children absolutely love Planet Tiny and that is thanks to the fantastic staff. The staff turnover is very low and they are all very caring and loving. The activities they do are amazing and we get to see what out little ones have been up to via the app.
---
Review written Jan 2021
Three of my children have attended Planet Tiny and we love it. My daughter loves going and meeting her friends and doing a wide range of activities. She really enjoys learning different languages and playing in the fantastic garden. They also go on regular trips to the park and pre pandemic they would go to many different local places like the library, train station and even the vets. The staff at PT are lovely and I know they take really good care of the kids and you can see that they really love them. There is a great comunication platform in place which has been really useful throughout the pandemic where face to face communication has been more tricky.
---
Review written Jan 2021
Planet tiny has been fantastic all 4 years I have been using it with both of my children. I have been particularly impressed with the improvements all these years. All staff old and new are always loving and caring with children as well as excellent at communicating feedback to parents. I would absolutely recommend it.
---
Review written Jan 2021
A wonderful, happy community underpinned by enthusiastic, fun and caring staff who constantly come up with new activities to teach and entertain the children. Very impressed!
---
Review written Jan 2021
The communication and decision-making at Planet Tiny is excellent. I have always felt that management are transparent and I am glad they made clear their expectations for parental responsibilities during the pandemic (e.g. not coming to nursery if they are awaiting test results or if their child is unwell). As an Early Years teacher myself, I am always impressed by the rich provision and learning activities provided for the children on a daily basis. My 2 year-old has a fantastic vocabulary and I credit PT for contributing to this through their high quality interactions and the wide variety of learning experiences they provide.
---
Review written Jan 2021
When looking for a nursery for my toddler, Planet tiny came highly recommended and it has not disappointed. Management are extremely helpful and the staff are all amazing. My little boy loves attending and always had a big smile on his face when we collect him. He has gained so much in he's short time here and we are very grateful for everyone at PT and all they have done to keep as much normality for our little ones during these strange times we are living through.
---
Review written Jan 2021
We picked Planet Tiny for our daughter when we had only a vague idea of what makes a good nursery. Having now had two children at the setting I believe we unknowingly hit the jackpot. A number of things set Planet Tiny apart from other nurseries. The love, care and affection the children receive is brilliant. I've never doubted how much my children are loved by every staff member. Secondly, the children are frequently taken out of the setting on an adventure. Even if its just for a muddy puddles walk to Ally Pally, or a trip to the local playground, or to feed the ducks; they're always exploring new places. There is also the Famly app, via which you receive daily updates and and pictures of what all the children are getting up to. Its made communication between parents and staff so simple and easy. It's a real joy to see and read each and every update. I can't fault the care and I can't recommend Planet Tiny highly enough.
---
Review written Jan 2021
Our experience of planet tiny has been exceptional and I constantly recommend the nursery to new and prospective parents. The low turnover of staff is indicative of what a wonderful environment you provide for staff and children alike. I feel so comfortable bringing Harry and Freddie to nursery and beyond that I just believe that you make everyday fun and the boys genuinely love being there! Certainly more than being stuck at home with me during the pandemic that if for sure.
---
Review written Jan 2021
Both our children have really enjoyed their time at Planet Tiny - they are 6 years apart in age so I can see how much the nursery has progressed in its lifetime. They are constantly looking at ways to improve their care. The staff are excellent - my youngest thinks his key worker is part of our family. And there is such a great variation in activities and outings that he is always excited to go.
---
Review written Jan 2021
Planet Tiny has been everything I'd hoped for and more, providing care, fun, and educational and emotional nurturing for my toddler daughter. She has really bloomed during her time there. The staff are so kind and a joy for us to interact with. Nothing is ever a bother, they are happy to discuss questions or concerns and always make themselves available.
---
Review written Jan 2021
We can't recommend Planet Tiny enough! Our daughter started when she was 13 months and loved it from the start even though she'd never been looked after by anyone else. She settled very quickly, which I think was helped by how at ease we felt leaving her. All the staff were so welcoming, confident and professional that we had no concerns leaving her for the first time knowing she was safe, stimulated and well cared for. She has developed significantly in the 6 months she has attended, we are so pleased we chose Planet Tiny, so thankful to all the amazing staff, and would highly recommend them to anyone looking for childcare in the area.
---
Review written Jan 2021
We love Planet Tiny and feel lucky to have found such a wonderful local nursery for our little one. The staff are kind, caring and warm. The educational programming is excellent as is the mix of indoor and outdoor space. We appreciate the choice of activities which foster babies learning, independence and social skills. Our baby couldn't be any happier. She smiles at drop off and is still smiling when we pick her up in the evening. Thank you Planet Tiny!
---
Review written Jan 2021
This is the best nursery I could have found for my lil dragon. You get daily feedback with everyone, also personal 121. It's child play and discovery, lots of outdoor play, also messy fun (which I bet most of us can't always indulge at home.as.much as we'd like). My lil dragon is so impatient to get to the nursery. I am so grateful to all the staff, but particularly to Carmenza and Yasmine, our dedicated carers.
---
Review written 2021
Our daughter started in Planet Tiny at 13 months old (originally joining the baby unit). As our daughter has grown, we have developed close relationships with the staff at all units and have been very happy with the personalised focus on our little's girls development. We love that her days are jam packed with fun and educational activities. Thanks to the innovative ideas of Planet Tiny staff, no two days are the same. Our daughter is constantly learning new things and cherishes the time she spends with friends and teachers at pre-school. It will be very hard to say goodbye when she starts school in September. Would highly recommend PT to any parents in the local area.